Westonka Community Education
Providing lifelong learning for all ages
Welcome to our online registration system!
Online payments may still be made with a credit card (Visa, MasterCard, or Discover), and now you can also use an electronic bank account (any checking or savings account).
To get started registering for courses online you will need to create a new account if you have not already done so.
For step-by-step instructions on creating your family account and registering for classes view our set-up instructions or click on the help button in the top right corner. To best serve your family, please consider creating a profile for each member of your household, as this will ensure that you will receive the most up-to-date program information for each age category. If you already have an account, feel free to use the Explore button (formerly Browse all programs), or search bar to find the programming that is right for you.




Winter/Spring Catalog
2020
available now!
The Winter/Spring catalog is open online and taking registrations for classes in Early Childhood, a new online Spanish program for Grades 5-8, and swim lessons are included in this catalog, as well as the youth basketball program. Other new programs include separate "Not Me!," safety and assault prevention for both males and females ages 15-Adult, Intramural Badminton and a Mountain Bike team for older youth, and Parent Coaching programs. Paint Nights are back again, and there is lots of information on registration for preschool and Adventure Club year 2020-21 and Summer AC registration also!
Driver's Education - Summer 2020 preview
Registration is not available yet, but to assist families in Summer planning, we are pleased to let you know that there will be three different sessions offered of the required 30-hour classroom training for students ages 14 1/2 and up.
Monday through Thursday

June 15-18, 22-25
and
Monday and Tuesday, June 29 & 30
Sessions: 8 to 11 am or 11:30 am to 2:30 pm
Monday through Thursday

July 13-16, 20-23
and
Monday and Tuesday, July 27 & 28
One session: 11:30 am to 2:30 pm
Adventure Club Program Update:
Summer Adventure Club - Online registration will open Wednesday, April 1 in Eleyo for current Adventure Club families. Any remaining spots will be filled with new families beginning Wednesday, April 8 in the order the registrations were received. You will receive email confirmation once your contract has been approved or an email from AC Coordinator Ashley Tupper should your child be placed on the waitlist. Register early to ensure a spot!
-------------------------------------------------------------------------------------------------------------------------------
**School Year 2019 - 2020 **
**Hilltop Adventure Club for K - 4th Grade is currently FULL and wait listed**
Please complete the Google form via the link below to have your child(ren) added to the K-4 Hilltop 2019 - 2020 School Year Adventure Club waiting list. Please submit one form per child.
https://goo.gl/forms/LFjbiSehhb5u8MNP2

Limited availability is still available for Shirley Hills Primary. Please complete the online registration process to request care at Shirley Hills.
Group swim lessons have returned with the Winter/Spring catalog
The first session is Saturdays, January 4 - February 22, and the second session will be held Saturdays, March 7 - May 9 (no lessons March 21 and March 28).
Private swim lessons can be scheduled with Traci Rude, Aquatics Supervisor: rudet@westonka.k12.mn.us or 952.491.8037
Join those committed to enriching the cultural life of Westonka
Differing levels of membership are now available for the Westonka Friends of the Arts:
Member - $35
Supporter - $75
Patron - $250
Additional opportunities available for businesses and individuals to underwrite performances, sponsor a series, or discuss naming rights for upcoming events. For more information or to join: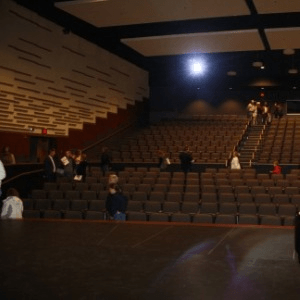 One to One Private Tutoring
A tutor will work with you and your child through an evaluation process, testing, goal setting and will personalize tutoring sessions to fit the needs of your child. Licensed teachers from the District are on staff. Please contact Carley Olsem, Enrichment Coordinator to schedule as registration is not available online: olsemc@westonka.k12.mn.us or 952.491.8047
Birthday Party Packages
Birthday parties are now run through the Activity Center. Please complete a birthday party rental agreement at least three weeks in advance of anticipated date for party. A party is not confirmed until you have spoken with a WAC staff member and received an email confirmation.
Fees are as follows for up to 15 children and two adults ($5 per additional guest). The birthday child and family receive one free daily admission, and the birthday guest receives a t-shirt.
Party room only: (2 hours) Activity center member rate - $40, non-member rate - $60
Gym (1.5 hours) and Party Room (1 hour) includes use of gym equipment; (batting cages and bounce house are available on request for additional fee of $30 each) - Activity Center member rate - $79, non-member rate - $95
Pool (1.5 hours) and Party Room (1 hour) includes 2 certified lifeguards and use of pool equipment and lily pad upon request; additional lifeguards $30 each - Activity Center member rate - $129, non-member rate $145.
To schedule, please contact Traci Rude, at