Westonka Community Education
Providing lifelong learning for all ages
Welcome to our new online registration system, Eleyo.
Online payments may still be made with a credit card (Visa, MasterCard, or Discover), and now you can also use an electronic bank account (any checking or savings account).
To get started registering for courses online you will need to create a new account if you have not already done so.
For step-by-step instructions on creating your family account and registering for classes view our set-up instructions or click on the help button in the top right corner. To best serve your family, please consider creating a profile for each member of your household, as this will ensure that you will receive the most up-to-date program information for each age category. If you already have an account, feel free to use the Explore button (formerly Browse all programs), or search bar to find the programming that is right for you.
* FALL CATALOG COMING SOON *
Some programs are currently taking registrations: Football, soccer, Junior Hawkettes Dance Clinic to name a few!
There will be lots of new options for every member of the family to enjoy including Co-ed Volleyball, Floor Hockey, and Percussion lessons, Music Together Generations, and Acupuncture/Chinese Medicine.
Plan to get together with us this Fall at a program of interest ~
Adventure Club Program Update:
**School Year 2019 - 2020 **
**Hilltop Adventure Club for K - 4th Grade is currently FULL and wait listed**
Please complete the Google form via the link below to have your child(ren) added to the K-4 Hilltop 2019 - 2020 School Year Adventure Club waiting list. Please submit one form per child.
https://goo.gl/forms/LFjbiSehhb5u8MNP2

Limited availability is still available for Shirley Hills Primary. Please complete the online registration process to request care at Shirley Hills.
Join those committed to enriching the cultural life of Westonka
Differing levels of membership are now available for the Westonka Friends of the Arts:
Member - $35
Supporter - $75
Patron - $250
Additional opportunities available for businesses and individuals to underwrite performances, sponsor a series, or discuss naming rights for upcoming events. For more information or to join: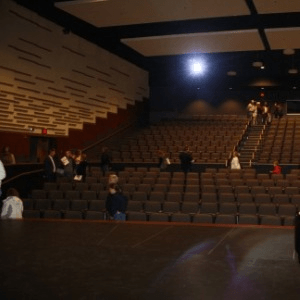 One to One Private Tutoring
A tutor will work with you and your child through an evaluation process, testing, goal setting and will personalize tutoring sessions to fit the needs of your child. Licensed teachers from the District are on staff. Please contact Carley Olsem, Enrichment Coordinator to schedule as registration is not available online: olsemc@westonka.k12.mn.us or 952.491.8047
Birthday Party Packages
Beginning in October, birthday parties will be run through the Westonka Activity Center. Fees are as follows for up to 12 children and two adults ($5 per additional guest). All guests receive one free daily admission, and the birthday guest receives a t-shirt.
Party room only: (2 hours) Activity center member rate - $45, non-member rate - $59
Gym (1.5 hours) and Party Room (1 hour) includes use of gym equipment, batting cages, and bounce house - available on request - Activity Center member rate - $59, non-member rate - $75
Pool (1.5 hours) and Party Room (1 hour) includes 1 lifeguard and use of pool equipment - Activity Center member rate - $99, non-member rate $115
To schedule, please contact Traci Rude, at